Canadians face a lot of different kinds of weather – from snow to fog to sun to rain
Each one of these scenarios presents its own unique challenges for driving safely. Being able to quickly identify what the weather is like and then adjusting your driving style to match the weather is a key part of driving safely.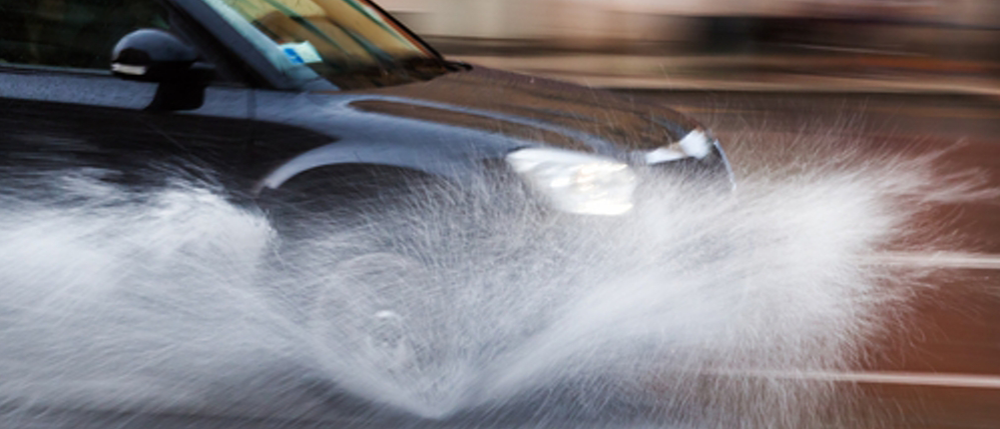 Here are some top tips for driving safely in the rain
Turn your wipers on. Of course!
Turn on your defroster. The humidity in the air can cause your windows to fog up quickly. Turning your defroster on as soon as the rain starts to fall will help to reduce this risk
Turn on your lights. Rain clouds can block out the sun, rain can diminish visibility, and roads can get foggy. And, it can all happen in an instant. So when it starts to rain, make sure your lights are on
Slow down slightly. If you are used to driving at one speed, you've "trained yourself" to drive that speed on dry pavement. During the rain, pavement gets a little more slippery. Slowing down slightly allows you to adjust for the potential slipperiness of the wet pavement. Slowing down will also keep you from splashing water up underneath your own vehicle and drowning out your engine (which can cause permanent damage)
Pull back from the vehicle in front of you. Although you should always leave a minimum of three seconds of distance between you and the vehicle in front, you might consider leaving a little more during the rain. The reason is: Oncoming traffic tends to splash water onto your windshield, temporarily blinding you. If the vehicle in front of you stops while you are blinded by a sheet of water, you may not see them in time
Avoid puddles! Puddles might seem harmless but even small ones can cause a lot of chaos: A puddle can hide a giant pothole, it can splash pedestrians, it can cause you to lose control and hydroplane, it can blind other drivers, and it can splash into your engine and stall your vehicle or even permanently damage your engine. Avoid puddles – even small ones
Pull over when the rain becomes too heavy. Heavy rain can blind you, and it can blind other drivers who might not see you and could hit you. Heavy rain can lead to flash floods which can damage vehicles
A summer rain can be a welcome break after a long hot stretch of weather. When driving, rain can create chaos. So when you're driving in the rain, follow these tips to help you stay safe.