Statistically, nearly everyone will be involved in some form of collision in their lifetime. Thankfully, most accidents that occur are minor and involve minimal injuries and auto body repair. Getting into a vehicle accident can be an overwhelming experience. However, having vehicle insurance in place, protects you from repair expenses to your vehicle and may cover you in case of injury.
If you get into a vehicle collision, there are a few things that can be done post-collision to ensure your safety and minimize stress during the insurance claim process, and ensure a seamless collision repair experience.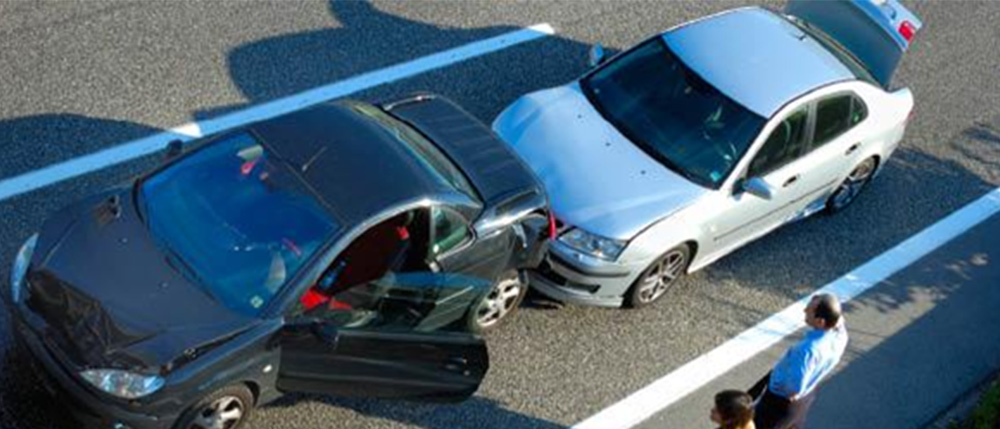 Move Your Vehicle
At the time of the collision; most drivers feel that it's best to leave the vehicle where the accident took place. However, if it's safe to do so, the vehicle should be moved out of the flow of traffic, as this can help avoid further collisions (by pulling onto a shoulder or side street). Be sure to turn off your vehicle as soon after the collision as possible to prevent further danger from potential leaking fluids which can be combustible. Be sure to turn your hazard lights on to warn drivers of the collision and then exit the vehicle when it is safe to do so.
Check for Injuries
Be sure to check if you have been hurt from the collision, and if there are additional passengers, check to see if they were injured or not. If you or your passengers were significantly injured and require medical attention, it's vital to call 911 immediately. In addition, if you were unharmed and it is safe to do so, check the passengers in the other vehicle (s) to see if they were injured or not.
Exchange Insurance Information and Document the accident
While you may be overwhelmed and shook up, it's imperative to remain calm and ensure that all parties involved exchange insurance information and any other details pertaining to the collision. The following details should be obtained:
Write down the license plate of the driver (s) as soon as possible, just in case they drive away from the scene of the accident
Take note of the time of the collision
Where the collision occurred
The specific location (intersections)
Details of how the collision occurred
Collect the contact information of any witnesses that may have been nearby during the time of the collision. This could prove useful down the road as their statements can work in your favor if the matter had to be sent to court
The insurance information details should include: the make and model of the vehicle, registration/policy number
The name, address, and telephone number of those involved in the collision
Driver's license number
If you have a cell phone with a camera, it is recommended to take photos of the scene of the collision and all the vehicles involved.
Call your insurance company as soon as possible
It's vital to contact your insurance company as soon as possible after the collision has occurred. The insurance company will open up a claim for you and will ask questions about the collision. Be sure to have all of the documented information you have obtained from all parties involved, as this will ensure a smooth process with the insurance company.
If you do get into a collision, Boyd Autobody & Glass can help to restore the safety of your vehicle so you and your family can get back out on the road as quickly as possible! To receive an estimate for collision repairs on your vehicle, contact a Boyd Autobody & Glass near you or request a repair estimate online.