One of the biggest causes of auto glass damage – and to some extent paintwork damage too – is loose rocks on the road. It doesn't matter whether you are an experienced driver or a newbie behind the wheel, tires and loose chips of rock don't mix, and you are likely to scatter some chips at some point while driving.
However, there are a few steps you can take to avoid unnecessary auto glass damage for yourself and other road users.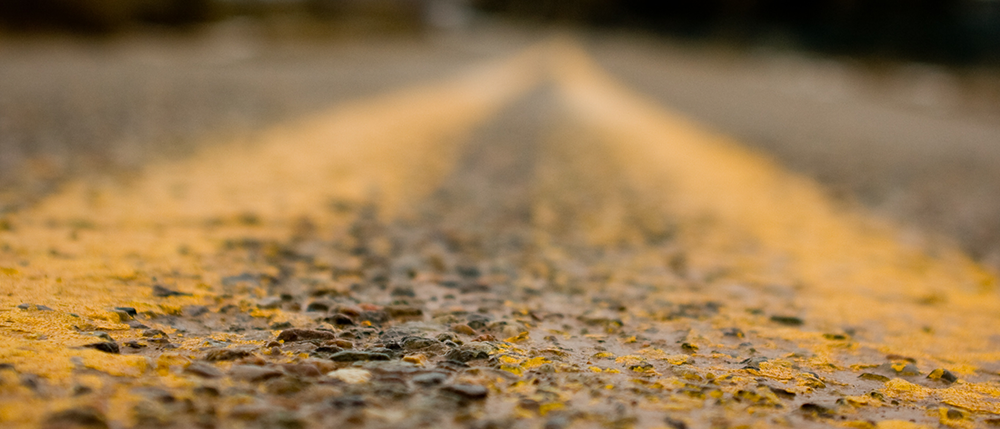 Watch Your Speed
Perhaps the most important thing to keep in mind when it comes to avoiding throwing up rock chips and other debris is the role speed plays. It all comes down to physics – the faster your tires turn, the more force they exert on the road – including loose debris. That means, when moving fast, you are more likely to kick up rock chips that could result in auto glass damage. If you see loose rock chips or gravel on the road, slow down and avoid any sudden acceleration. If you drive at a reasonable speed, gravel and rock chips will only bounce a few inches, whereas at faster speeds they will be thrown up towards the windshield.
Keep Your Distance
It is a good driving habit to keep your distance from the vehicle in front, but this is particularly wise if that vehicle happens to be a large truck, semi or pickup! These vehicles will be more likely to throw up rock chips and if you are too close then your windshield is going to be in the firing line making you a target for auto glass damage! Stay back to reduce the amount of debris hitting the front of your vehicle.
Did You Know? The recommended safe following distance on the highway is 3 to 5 seconds. However, if the vehicle is a semi-truck, then you should leave a minimum of 20 car lengths between you in case of its load coming loose! (Source: PrinceEdwardIsland.ca)
Hone Your Observation Skills
Another great way to lessen the risk of auto glass damage from rock chips and other debris is to be observant of your surroundings. It's a sad fact that many drivers are distracted when behind the wheel. It may not even be that you are fiddling with the radio or using a cell phone – sometimes just getting complacent because you drive the same road day after day makes your attention wander. However, by staying alert and looking for potential hazards, you will have more time to avoid them.
The type of things to look for include:
Loose rock chips on the surface of the road
Noticeable debris
Falling rocks at the side of the road
Chips coming loose from the back of a haulage truck ahead
The best form of defense in most driving situations is common sense! If you notice loose debris on the road or see rock chips or other hazards, you can significantly reduce the chances of body and auto glass damage by reducing speed and keeping a safe distance. However, it is impossible to avoid everything, so if you are unlucky enough to suffer auto glass damage from loose rock chips in the road, then be sure to bring it to Boyd!