Anyone who has ever been stuck in a hot car on a long summer trip knows that warm weather and vehicles may not mix. However, what you might not know is hot weather may also be hard on your windshield– especially if it might already have a little bit of damage. Auto glass damage is something that needs to be addressed quickly at any time of the year, but in the summer months, it is especially important because heat can exacerbate small chips and cracks leading to more extensive damage.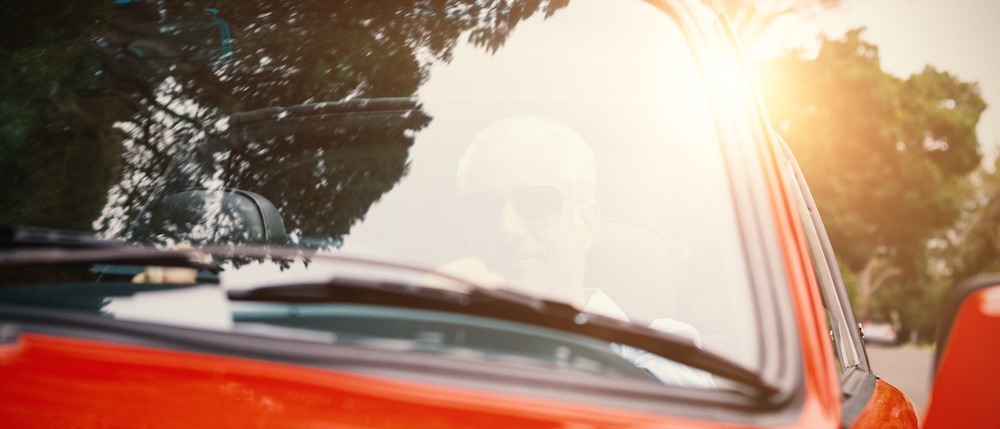 Air Conditioning Vs. External Heat
Even the intense heat from the sun on its own can play havoc with already existing auto glass damage, but when you add air conditioning into the mix, it can be even more difficult. When sunlight is directly beaming down on the windshield, the glass begins to heat up, and it will start to expand. This leaves it more vulnerable to auto glass damage and will weaken existing cracks or chips. Then, when you get behind the wheel and turn on the air conditioning, the windshield is simultaneously being hit with cold air from the inside. With the glass fighting extreme heat on one side and extreme cold on the other, it is difficult for it to stabilize. The pressure on existing weaknesses in the glass is amplified, and more severe cracks can be triggered.
Preventing Greater Auto Glass Damage
There isn't much we can do to control the temperature outside, but that doesn't mean there aren't steps we can take to reduce the effect they have on our windshield. Wherever possible, be careful to park in the shade as this will reduce the amount of sunlight exposure to the glass for long periods of time. In addition to this, if you use air conditioning try to avoid turning it on full blast immediately. Instead, try turning it up gradually. Slow and steady is the way to go, as this gives the glass time to adjust to the temperature which could help to avoid small cracks growing bigger.
Above all else – if you do have minor cracks or chips on the windshield, be sure to get them taken care of immediately. It is less expensive than you might think, and it will undoubtedly cost less than having to completely replace the windshield due to extensive auto glass damage that may have been avoided.
--
Boyd Autobody & Glass has more than 25 years of experience in the collision industry. Customer service, peace of mind, and a commitment to quality make up the foundations of the company, taking the stress out of collision repairs. When you bring your vehicle to Boyd Autobody & Glass, we'll review the damages, provide you with an accurate written estimate, and walk you through the repair process.
Find your nearest location, or Schedule an Appointment Online!