Safe driving is a choice
When they get behind the wheel, safe drivers choose to drive an appropriate speed for the conditions of the road and they choose to focus on the road and anticipate proactively what other drivers are going to do. Safe drivers have a number of tools at their disposal to help them driver more safely: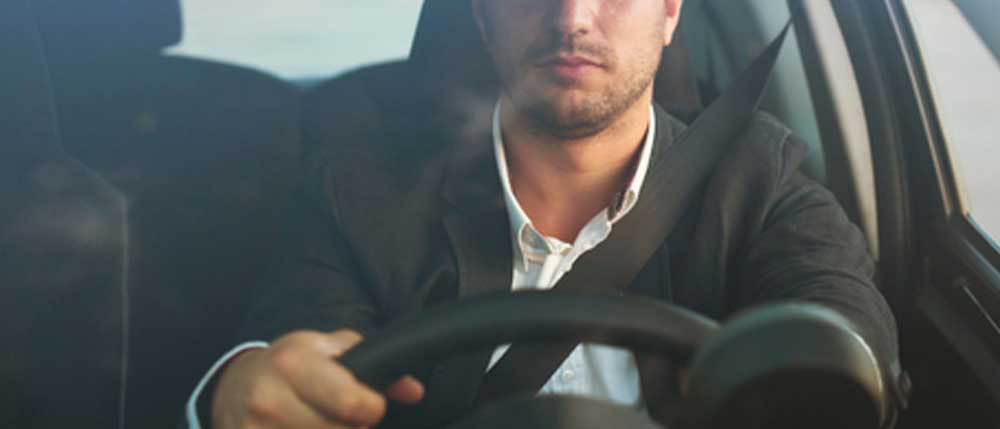 Brakes. Safe drivers know the power of their brakes. They understand that the faster they go, the more work their brakes have to do to stop their vehicles (and that braking distance increases exponentially the faster a vehicle is driving). Safe drivers don't ride the brakes when they are driving and they don't stand on the brakes when they are stopping. They give themselves plenty of time to brake
Gauges. Safe drivers pay attention to the road but also to the gauges in their vehicle. They watch the speedometer to make sure that their vehicle is well within the speed limit (adjusting for conditions, of course). They also watch gauges like temperature and odometer, which can hint at how well a vehicle is performing and whether an under-performing vehicle will make it more difficult to drive safely
Seatbelt. A safe driver uses a seatbelt and ensures that all other passengers in their vehicle are properly buckled in as well. A safe driver does not rely solely on their airbags or the other safety features of the vehicle to keep them safe in the event of a collision
Sunglasses. A safe driver uses sunglasses to reduce sun blindness and increase visibility
Mobile device. A safe driver turns OFF their mobile device while driving (or, at least, uses a hands-free device)
Watch. A safe driver uses their watch ahead of time to check the time and give themselves enough time to get where they need to go. They even leave a little early so they aren't rushed and give themselves enough time in case they have to take a detour
The internet. A safe driver checks on the web for weather conditions, road reports, construction, and maps so they can plan the safest, most stress-free trip possible
Safe drivers choose to be safe but they also use a variety of tools to help them stay in control of the vehicle and as safe as possible. Safe drivers recognize that the journey is important and getting to their destination safely is important, too.
Safe drivers are prepared. They are proactive. They are considerate on the road. They stay in full control of the vehicle and are completely focused as they travel.