Transport Canada has released a shocking statistic – in 2009, there were 124,000 collisions causing injury or death
In the past 3 years since those numbers were researched, is it likely that collisions have decreased? We don't think so.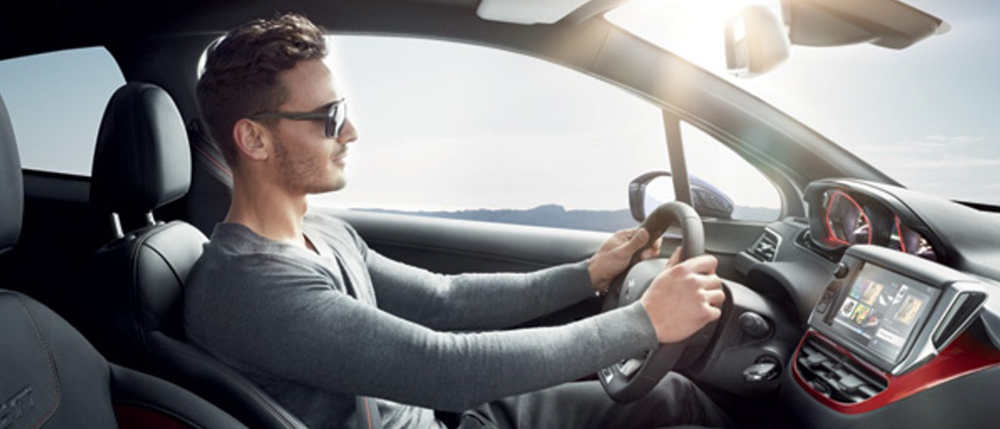 So we're trying to do something about it. Each month, we've been highlighting one skill to help Canadian drivers improve on the roads. Although we'd love to see sweeping improvements in how safely drivers drive, we think that a realistic goal would be to improve one driving skill each month. If everyone worked at improving just one driving skill each month, imagine how much safer our roads would be!
This month, we're focusing on the safe driving skill of remaining in control. That sounds like a passive result rather than an active skill but it really is an active skill to remain in control.
Remaining in control takes two forms
1. You need to remain in control of yourself.
Vehicles are marvels of technology and comfort so it's easy to forget that you are in a steel and glass cage, hurtling down the highway. And because of that, it's easy to let your focus drift. People call and text, they talk to their fellow passengers, they steer while their minds wander, etc. When you do this, you are not in control of yourself. You are letting external factors pull your control and focus away from you.
Get into the habit of constantly checking your level of attention and control and intentionally pull yourself back. Before you start driving, ask your fellow passengers not to distract you, and even to remind you periodically that your attention needs to be on the road ahead.
2. You need to remain in control of your vehicle.
Because our vehicles are designed for comfort and performance, we start to believe that we have more control over the vehicle than we really do. Have you ever driven with one finger and been impressed at how quickly the vehicle responds anyway? Don't do that! Have you ever driven with your knees while you eat a sandwich? Don't do that! It might seem perfectly fine when you're driving on a flat surface but it leaves you terribly unprepared if a small animal (or a small child), or anything else for that matter, runs out in front of you. Even a pothole can tear control away from you and steer you in another direction.
Keep both of your hands on the wheel at all times, at the "two" and "ten" or at the "three" and "nine" positions. This will help you stay in control of the car so you can maneuver evasively if necessary. (This is also a good position to maintain to help you always stay in control of yourself, too).
Let's make this year the Year of Safe Driving! Stay in control and you'll reduce your risk of collision on the road.