Every industry has unique terminology, and the auto body repair sector is no different. As a car owner, it can be difficult to understand when an estimator starts listing acronyms you don't understand.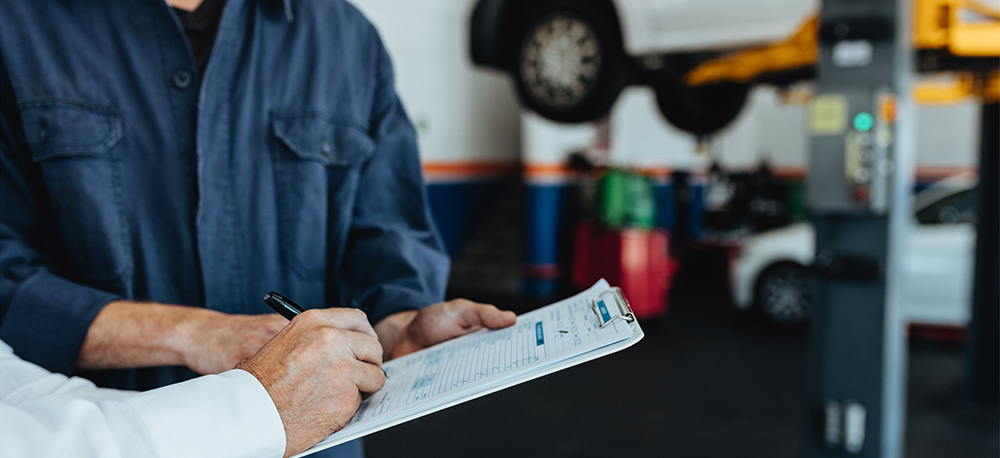 To help cut through the jargon and have you ready for your next repair, we've compiled a list of common repair-related acronyms.
DRP
DRP stands for Direct Repair Program. If an auto body shop has been approved by an insurance company for direct repair, vehicle owners are able to go through the entire repair process in one place, from assessment to estimate to repair.
VIN
Before leaving the manufacturer, each vehicle is stamped with a 17-character identification code, called the Vehicle Identification Number or VIN, that is unique to that specific vehicle. You can usually find it listed on the frame of the driver's side door or on the driver's side where the windshield meets the dashboard.
OEM
Original Equipment Manufacturer, also known as OE, refers to parts that are made directly by the vehicle manufacturer and are therefore identical to the parts that were used when your vehicle was first built. Because they are made specifically for your vehicle, they tend to cost more than aftermarket parts but are sure to be a perfect fit.
A/M
A/M or Aftermarket is a term used for replacement parts that have been made by a company other than the original manufacturer. These components tend to cost less than OEM parts; however, as the manufacturer does not make them, the functionality and fit may not be the same as the original part.
LKQ
LKQ stands for Like, Kind and Quality, which refers to parts that have been salvaged in order to be reused on different vehicles. These parts are first inspected by sellers and/or repair technicians to ensure they are suitable replacements based on likeness and quality.
R&I
R&I stands for Remove and Install. This acronym is used to indicate a part that needs to be removed from a vehicle while repairing it. The part in question isn't necessarily damaged, but may need to be moved out of the way. It will then eventually be placed back on the car.
R&R
Similar to R&I, R&R or Remove and Replace indicates a part that needs to be removed during the repair process, but, unlike R&I, an R&R part will almost always be a damaged component and need to be replaced with a new one.
FEA
Sudden jarring or impact can cause your vehicle's front end to become unaligned, making your vehicle pull to the left or right. FEA, standing for Front End Alignment, is a procedure that adjusts the vehicle's suspension so that the tires are in line with one another, ensuring your vehicle will drive straight.
BC/CC
Nearly all auto body repairs require at least some paintwork. After priming, a tinted base coat (BC) of paint is applied to your vehicle, matched to the original colour through your vehicle's VIN. Then, a clear coat (CC) is applied to add protection and shine.
RS
RS stands for rain sensor, a device built into newer vehicles' windshields that can detect snow and rain, and automatically adjusts the speed of the wiper blades accordingly. If your vehicle has a rain sensor, a windshield replacement will generally cost more than for a vehicle without one.
Still not sure about your specific situation? Call your nearest Boyd Autobody & Glass.
Our Customer Service Representatives will be happy to assist you with all your collision repair needs.

Find your nearest location: https://www.boydautobody.com/locations/canada