An auto collision is not an experience any of us particularly wants to deal with, but unfortunately, some drivers may find themselves in this situation at some point in their lives. It is a stressful experience with lots of things to think about including arranging auto collision repairs. That's where things might get complicated because there are so many myths and misconceptions out there regarding collision repairs.
Let's take a moment to bust a few of the most common myths regarding auto collision repairs.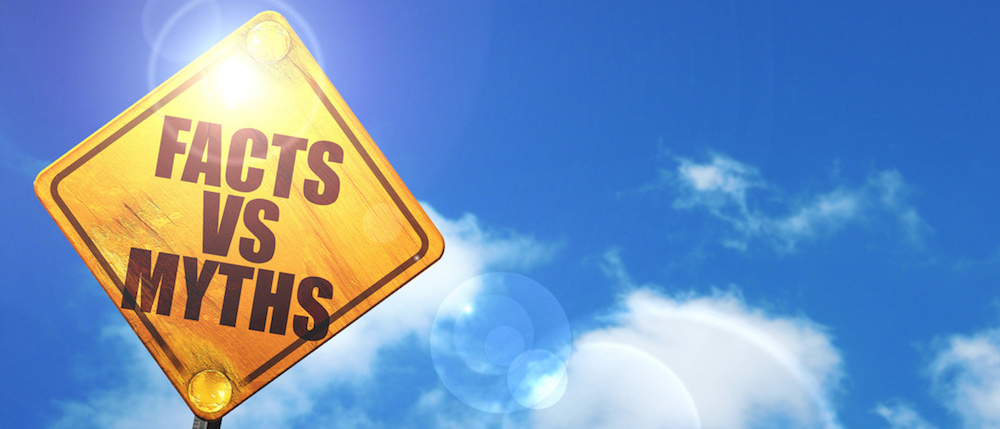 1 – It's Up to Your Insurance Provider Where You Get Your Collision Repairs
Many drivers believe it is down to their insurance provider to decide which body shop will handle the auto collision repairs. However, this is a bit of a misconception based on the fact that most insurers offer a list of body shop referrals and may even have a direct repair agreement in place with certain body shops. Do not assume however that you must choose a body shop from this list! It is perfectly fine to choose another body shop you are comfortable with and the insurance company will still negotiate with them on the cost of the required collision repairs.
Some drivers also believe using a different auto body shop than the one recommended by their insurer voids their warranty. This is not the case as it is your body shop, not the insurer who warranties your collision repairs. Here at Boyd Autobody & Glass all of our repair work is backed by a full lifetime guarantee.
2 – Only a Dealership Can Restore a Car to its Original Condition
There is a common myth that only a dealership can restore a vehicle to its former glory after a collision, but that is not the case. There are plenty of body shops who do an excellent job on your collision repairs using OEM parts. Depending on the terms of your insurance policy it may even be possible to restore the vehicle using aftermarket parts.
Fun Fact! OEM stands for Original Equipment Manufacturer, and it means that the parts in question were produced by a manufacturing company subcontracted by the vehicle manufacturer. In short, these are the same parts used in the factory during initial production.
3 – Insurance Policies Will Cover All Types of Damage
Many drivers get caught out by assuming their insurance policy is going to cover any collision repairs required after an accident. However, this will vary from policy to policy, and not everything is covered. For example, some policies may not offer personal injury protection or uninsured driver protection. It is important to be familiar with your insurance policy and to understand exactly what is covered.