Driving in Canada Means That We Are Sometimes Driving In The Worst Conditions Imaginable...
During the winter, Mother Nature throws a variety of collision-causing conditions at us -- icy roads, piles of vision-impairing snow banks, and whiteouts. With winter on its way, it's a good time to pause and remind ourselves how to drive in these conditions rather than wait for that first snowfall and crunch of a collision to jog our memory!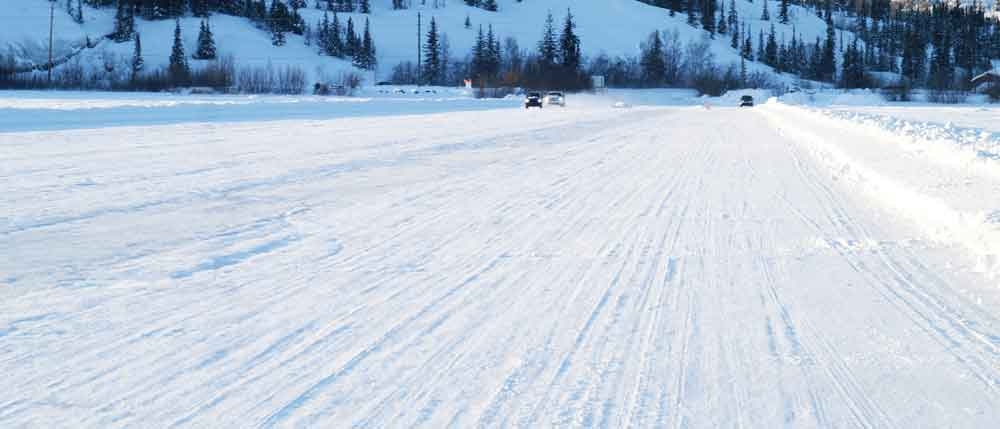 Be Prepared!
Pack the appropriate gear in your vehicle (like survival gear for longer trips and salt or sand plus a shovel for in the city). If you never need it, great. But the one time you do need it will make it worthwhile.


Winter driving requires extra time. Plan to leave an extra 15 or 20 minutes earlier whenever you drive. You'll need a couple of minutes to brush the snow off the car and the roads will require a little extra care when navigating.


Be extra careful at intersections. Intersections are extremely dangerous in the winter! Leading up to the intersection, the roads become polished from constant braking so they can be extra slippery. As well, snow banks can block your vision... and keep other drivers from seeing the stop sign! Brake early when approaching an intersection, assume that other drivers aren't going to be able to stop on time, and edge out slowly when snow banks keep you from seeing clearly around corners.


Remember that it is slippery out! This might be a "no brainer" to you, but even the most careful drivers need to remember that other drivers are less careful. Therefore, even if you are making sure you've given enough space between you and the car in front of you, make sure that you have an escape route just in case the car behind you seems to be slipping out of control.


Watch out for the hidden danger. One of the most underrated dangers on winter roads is the light... or lack thereof. In the winter, it gets light very late in the morning and it gets dark much earlier in the evening. Those dawn/dusk hours are hard to drive in because our eyeballs cannot keep pace with the changing light fast enough. On the other hand, driving during the day can be absolutely dazzling when the sun glints off the snow.
Driving in the winter can be difficult even at the best of times
If you are prepared and cautious, you can navigate our Canadian winter roads safely.
If a collision does occur, remember to be extra cautious! Other drivers who might drive around the crash site could slip and slide themselves.
If you find yourself in a collision, bring your vehicle to Boyd Autobody & Glass. We're the Canadian vehicle repair experts. We know how important it is to get your vehicle repaired and back on the winter roads quickly and safely.