When automobiles were first invented, they didn't have a lot of safety features on them
As more vehicles appeared on the roads and as speed limits increased, more safety features were introduced: Seat belts, airbags, crumple zones, heads-up displays, hands-free calling, safety glass, rearview cameras, and more.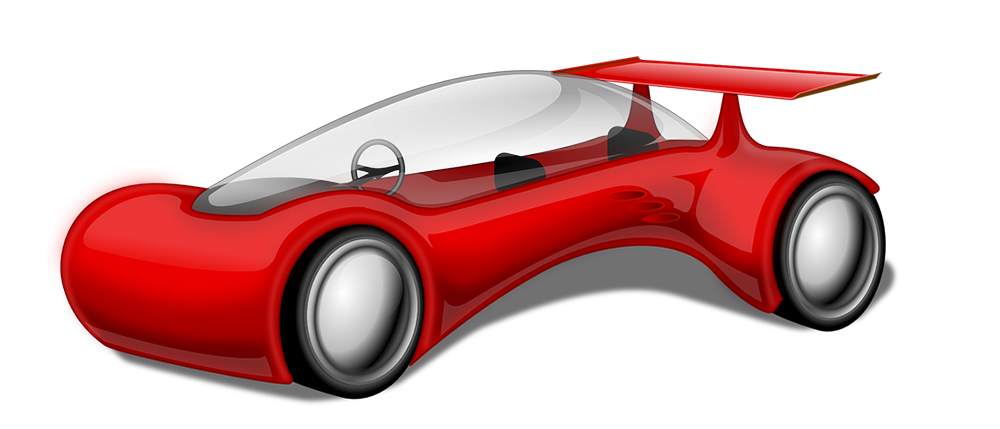 What does the future look like?
How will advancements of the future change how our vehicles keep us safe? Here are some ideas. Obviously not all of these will definitely appear in our vehicles but some of them might. Who knows, maybe someone reading this article will be inspired to make vehicles even safer.
Vehicles that shut off prior to collision: One problem with collisions is not the initial collision but the bounce-around effect that occurs afterwards. There are potentially two or three other collisions that result from a vehicle deflecting out of the first collision because the driver's foot is still on the accelerator. Sensing a collision, vehicles should enter neutral or even cut the fuel to the engine so that upon collision, the driver can't accidentally power through to another collision
Vehicles that alert drivers to higher-than-posted speeds: Speeds are posted and using a combination of currently existing technology (like GPS) as well as future technology (like sensors in speed limit signs), vehicles could warn drivers of upcoming speed limits and if the vehicle is above or far below the posted limit
Vehicles that change how they drive based on the weather: It's easy for drivers to forget how the weather conditions impact their driving so a vehicle could do this for them. Using temperature readings and humidity measurements, vehicles could determine how wet or icy the roads are becoming and slow the vehicle down slightly. Road signs could also change based on humidity and temperature to reduce the posted limit during wet or snowy conditions
Vehicles that lay down fire-retardant foam in a collision: The threat of fire during a collision is a significant one and vehicles should be able to spray fire-retardant foam under the vehicle and into the vehicle's engine compartment if fire is detected
Vehicles that automatically call emergency services: In the event of a collision, people might be too injured or in danger to make the calls themselves so vehicles should be able to automatically dial emergency services to alert police and ambulance of a collision
This shortlist is just the beginning. Certainly, not all of these ideas are practical or possible (right now) or perfect. But, these are ideas to inspire the next generation of innovators to think about ways vehicles can help protect us by helping us to avoid collisions or by keeping us safe in a collision.
Until then, if your vehicle is in a collision, bring it to the collision repair experts at Boyd Autobody & Glass. Our team will get your vehicle fixed up and back out on the road quickly and safely!