Accidents happen, and sometimes they are completely unavoidable. However, there are many things that you can do as a driver to help reduce the risk of becoming involved in a collision that leaves you in need of auto body repair.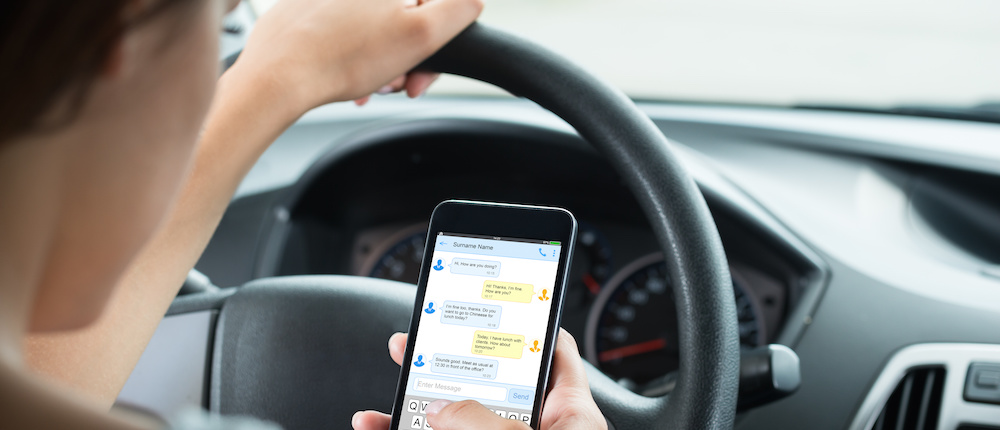 We've shared a few safe driving tips to help you avoid an unwanted trip to the auto body repair shop!
Top Driving Safety Tips
First, let's start with some top safety driving tips. These are things that you should do every time you are behind the wheel of your vehicle to reduce the risk of an accident. Most of them are common sense, and if you get into the habit of doing them they become second nature and help make you a safer driver!
Focus on Driving – It is so important for drivers to be 100% focused on the road at all times. When you are behind the wheel, it is not the time to brush up on your multi-tasking skills! Do not be tempted to use your phone or any other electronic device.
Drive Defensively – One of the most significant dangers on the road is other drivers! You could be the safest driver in the country, but you cannot control or predict what other road users will do! Be aware of the vehicles around you and be prepared to take evasive action. Always leave a sensible gap between you and the car in front.
Plan Your Journey – Allow extra time in your journey for any rest breaks and it's better to pull over if you need to eat, drink, or make a phone call. It is also a good idea to make sure you have adjusted your seat, mirrors, radio and climate control before you drive off.
Other Ways to Stay Safe on the Road
Now that we have covered the basics let's look at some of the other safety tips that could help you avoid needing auto body repair work.
Distractions are one of the biggest causes of traffic accidents, and there are few things more distracting than an agitated child! If you are traveling with kids, it is essential to make sure they are adequately secured in a child seat. Don't allow them to climb around in the car or fight with siblings as this will cause distractions. If you have to, then it is better to pull over to calm an upset child than to try and drive through the noise!
Another big cause of accidents can be driving while tired. It is important to be well rested. Remember, that does not just mean getting enough sleep! There are lots of medications that can make you feel drowsy and make being in control of a car very dangerous. If you are not well, the last thing you want on top of that is auto body repairs, so stay home or arrange alternative transportation.
These are just a few tips that will help you to reduce the risk of accidents while driving. However, as mentioned it is impossible to avoid them entirely, so if the worst happens, be sure to bring it to Boyd for all your auto body repair needs.
--
Boyd Autobody & Glass has more than 25 years of experience in the collision industry. Customer service, peace of mind, and a commitment to quality make up the foundations of the company, taking the stress out of collision repairs. When you bring your vehicle to Boyd Autobody & Glass, we'll review the damages, provide you with an accurate written estimate, and walk you through the repair process.
Find your nearest location, or Schedule an Appointment Online!