Preparing for the Change in Seasons
It won't be long before the days get cooler, the leaves start changing colour, and the geese are seen flying to Orlando to spend the winter at Disney World.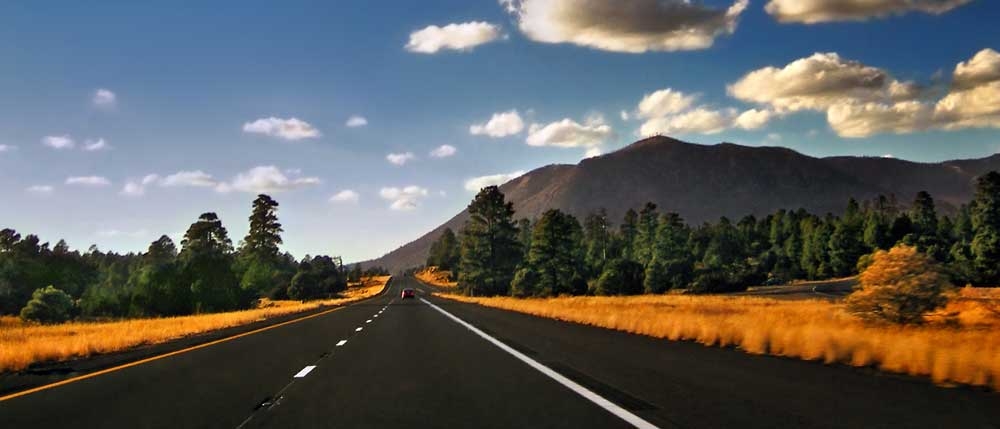 As summer winds to a close in the next few weeks, there is still time for one last "hurrah"; a weekend to make memories with a friend or loved one that will keep you going through the cold, dark winter months.
Here are a few tips to enjoy one last end-of-summer weekend road trip
These iseas won't break the bank or require that you burn up any more vacation time, but will put the finishing touches on a great summer.
• The explorer. Get out the map and sit down with your travel partner and find a place that is a three to six hour drive away... but it must be a place that neither of you have ever been to. Call ahead to locate a place to stay. On Saturday morning, head out on your trip and discover an entirely new place! Return home Sunday morning but take a different route.
• The scavenger hunt. This is a day-long in-town road trip! You and your travel partner each write out a secret list of 20 or more things you might see around town and put each item on a separate 3x5 card. (Some ideas include: a pond, a cathedral gargoyle, a sequence of street address numbers, a cell phone tower, a mailbox of a specific color, etc.). On your "road trip", the driver pulls a card from the secret list created by the passenger and goes off in search for that item. Once the first item is found, switch seats and the new driver pulls a card from the secret list created by the new passenger.
• The wanderer. Identify a number of small towns in a big loop that starts and ends where you live. Drive from one to the next, taking a picture of you and your travel partners in front of each town's sign. Spend a few minutes exploring the town before moving on.
• The movie star. Choose a nearby destination then search for that location on IMDb.com (by using their location search at this link: http://www.imdb.com/search/text). Watch the movie first before you visit the destination and then see it in real life.
• The new you. Rent a vehicle that you don't normally drive -- perhaps a classic vehicle, a convertible, a luxury vehicle, or a sports vehicle -- and hit a rural highway for the day. Enjoy the quiet ride, take in the scenery, have a coffee or ice cream at a destination, and return by the end of the day.
Want to enjoy your trip even more? Make sure you have someone else along for the ride, assemble the perfect playlist of music for your trip, bring your camera to take pictures along the way. Summer's almost over... but there's still a little more time to enjoy one last road trip!