It's the commute home FROM work that really does you in
Your day starts off just fine. It's a little rushed in the morning but everyone gets out the door on time and you get to work (with a quick stop at Tim Hortons of course).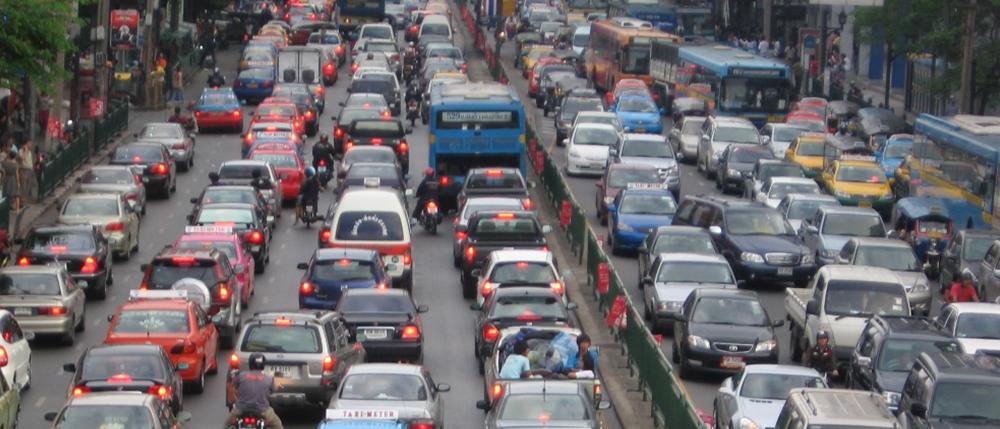 Why is that?
It's not always easy to tell while you are in the vehicle driving home but here's what we think
Your day at work can sometimes build up stress. Bosses are annoying, coworkers are far from perfect, customers can be demanding, and you're reminded by the end of the day that you don't get paid enough to do what you do
You're thinking about the project that you wanted to finish today but didn't get a chance to do and you'll have to rush it a bit tomorrow morning to have it ready
You haven't eaten well since lunch (maybe a snack in the afternoon but it was a sugary snack, wasn't it? So it means you might be on a slight sugar crash). So you're slightly hungry and your body sugar is low
You're tired. Heck, we're all tired
You know that once you get home, you still have to fight with the kids to do their homework and you have to make something for supper
Real Housewives of Vancouver is on tonight and you're thinking about that
Everyone else who is driving on the road around you is feeling the same way. Everyone wants to get home fast and there's usually someone driving REALLY slow up ahead
Then you hit a red light and your desire to get home is momentarily halted
Then you hit another red light
Then another
Then someone cuts you off
Oh, and it's super-hot in the summer and super-cold in the winter
The bottom line? You want to be home with your family and instead you are in the last place on earth that appreciates how hard of a day you've had.
That's why the end of day commute is so rough.
During these times, it's easy to let your emotions get the better of you
It's easy to yell and scream and shake your fist and lash out at other drivers… and even drive vindictively. But that is always the wrong response. As cathartic as it feels to do those things, that is never the right response.
Frankly, it's easy to say (and probably easy for you to agree with while you are sitting at your computer) but it is much harder to do in practice. So the best thing you can do is find a way to remind yourself to take it easy while driving on the ride home.
Hey, it's the end of the day and there's no need to make it worse. Why not find a few ways to make that part of your day just a little bit better?